WHY AM I INTERESTED IN CSP?
Microsoft products are among the important software that most companies and organizations, probably including yours, rely on without exaggeration. If you want secure, up-to-date and advanced applications or are considering purchasing additional Microsoft solutions and cloud services, you should be interested in the Microsoft Cloud Solution Provider – CSP program. We explain what it's all about and how it can benefit you as an end user.
WHICH CSP PRODUCTS DOES IT INCLUDE?
CSP includes cloud products, in line with the ongoing trend of rapid mass adoption of the cloud as a key pillar of digital transformation. If you are not yet using cloud solutions and applications from Microsoft, a CSP partner can advise and assist you with the transition. Some traditional server and desktop licenses may also be part of the CSP program.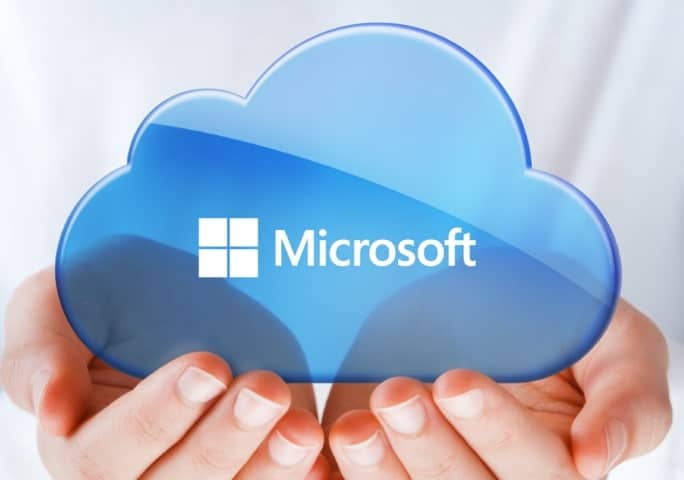 WHAT WILL MY PARTNER PROVIDE ME WITH IN ADDITION TO THE SUBSCRIPTION?
With CSP, your CSP partner's job is to provide you with an easily accessible, value-added service. They will act as your point of contact and support should you have any requirements. Your CSP partner will also be able to align their services and provide discounted solutions beyond simply reselling licenses, taking into account your company's individual goals. Last but not least, CSP helps you choose the appropriate licenses – after all, anyone who has ever dealt with licenses of Microsoft product variations knows that they can be quite complex. It's up to the partner to put together a solution that ensures your investment is well spent.
Productivity through easier collaboration
With Microsoft 365 applications, you can book appointments with clients, communicate with customers, and collaborate with team members remotely or locally. Collaboration and hybrid working.
Optimization of time to work with customers
Grow and present your business with tools that enable you to create documents, access and edit them, save and share files with your team, and track projects.
Security of access to the digital world
Help protect and secure your most important information, from email accounts and customer data to your team's devices, with always-up-to-date security technology.
Flexibility with a better employee experience
Use intelligent recommendations from Microsoft 365 to see what needs attention and how best to get started. Continue where you left off and gain secure access to your data and files.
OUR PROJECT RESULTS IN NUMBERS | 3 MAIN REASONS WHY KPCS
Elimination of duplicate solutions
Elimination of redundancy
>87 %
projects have reduced licensing costs per user by up to 40 % thanks to consolidation with Microsoft 365
Management simplification
Process optimization
>93 %
projects, due to use of automation, reduced IT management costs and time to manage devices by up to 25 %
Security of the environment
Worker protection
>97 %
projects, thanks to the Zero Trust security model, reduced data leakage risks and security management time by up to 50 %
OUR SERVICES AND BENEFITS – MICROSOFT CSP
Licensing and technical support
Compared to retail license sales, but also compared to many other providers, KPCS CZ provides its CSP customers with advice on license selection and optimization of their combination and usage. By using KPCS CZ as an expert in Microsoft technology projects and providing managed and support services, you get not only a license reseller, but a top partner for the entire Microsoft area.
---
Service Desk and self-service
You get the opportunity to use the Service Desk for license changes, for solving licensing issues and other follow-up services free of charge. You can also use the 24/7 self-service portal to add licenses and review.
---
Billing and branch flexibility
For customers who have specific billing structure requirements, including controlling the number of licenses, with respect to multiple entities that use licenses within an organization, we can record the number of licenses per entity and bill those separately. Consequently, this removes the worry of cross-charging.
---
Regular reports and overviews
Receive monthly reports detailing the breakdown of license costs by structure and information contained in Azure Active Directory. For Azure, you have cost reports by sub-scripts, resource groups, individual resources, and labels.
---
Proactive consumption monitoring
For Azure consumption, we have alerts set up when there is a sharp increase in daily consumption, which is handled by the Service Desk with notification to you to avoid financial loss in case of a successful attack on the environment or an error.
---
Proactive license anniversary solutions
With the NCE model, license anniversaries have gained key importance. It is only on that date that the number of licenses can be reduced, or the subscription cancelled altogether. We will begin communicating with you well in advance about this option when renewing licenses, announcing any changes to terms and conditions or new ways to combine and use licenses.
---
KPCS Newsletter and blog
You are provided with regular KPCS CZ Newsletter about the most important news, changes and events related to Microsoft licenses.
---
Effective security
We use the policy of minimum authorization for only necessary consultants. We control access to your environment in an automated manner based on the work and rights assigned to you in the customer's environment.
---
WHAT MIGHT INTEREST YOU ABOUT MICROSOFT CSP
Monthly or annual payments, annual price fixation, flexible pricing.
With our global footprint, we are able to offer pricing terms for everyone. CSP allows you to make monthly recurring payments based on the current number of licenses or annual subscriptions – no complicated credit card payments, one contractual relationship with us and more favorable pricing terms. All CSP license prices are fixed for one year, as part of an annual commitment. We'll let you know in advance if the price changes so you can plan your budgets. Our flexible pricing is suitable for customers of all sizes.
Reduction, increase? Easily, in minutes and without commitment.
Licenses in CSP can be easily changed over time, and the number of licenses can be easily adjusted. We have prepared a "Self-Service" portal where you can easily control the licenses yourself. Licenses don't have to be just Office 365 or Microsoft 365, you can also run Microsoft Azure services within CSP, which are then charged based on actual resource consumption. Many of our customers include also developers – the CSP program is the easiest way to purchase DevOps tools, server subscriptions or on-premise products.
No entry minimum, support and billing in the Czech Republic/EU/USA.
Whether you purchase one license or thousands, it's up to you how many you start with. No credit card is needed to purchase licenses, payment is by invoice, in EUR, CZK or USD. Each CSP subscription includes basic support related to license management. KPCS CZ is the only partner in the Central and East European region that has EU and US-wide licensing authorization, so it doesn't matter if you are a start-up or a multinational corporation. Even if you have a team of specialists supporting your users or technologies, our consultants are ready for you 24/7 to support your internal team in the continuous secure operation of your organization.
No entry minimum, support and billing in the Czech Republic/EU/USA.
Cloud services are becoming a commodity. By purchasing licenses, your journey is just beginning. With easy deployment, you can start using them in minutes. However, security is needed here too. Every tenant (the name for an organisation in the cloud) from us is secure by default and GDPR compliant. Thus, you don't have to worry about basic security – you get it. If a more detailed setup is required, our consultants are at your disposal. From on-premises Active Directory synchronization (AAD Connect) to identity management, to securing them with multi-factor authentication, to managing (not just mobile) devices.
HAVEN'T YOU FOUND THE RIGHT LICENSE FOR YOU?
Or would you like more favorable terms for your organization?
It may not be easy to navigate the complex world of Microsoft licenses. Contact us and we'll tailor a solution for your organization.