Same Goal, Different Actions
The increasing recognition of the importance of information security has created institutional pressures on organizations to comply with information security standards and policies for protecting their information. It's not only about GDPR. When it comes to the goals of both security and compliance, it boils down to one word: risk.
Managing risk is the responsibility of everyone in today's world, and that shared goal should inspire a combined effort to achieve it. Not just IT is responsible to design, establish and enforce controls to protect an organization. With so much in common, it seems like business owners, technology people and users should be natural allies. Security and compliance are both something you have not something you do.
Improve Security: IT security regulations improve corporate security measures by setting baseline requirements. This baseline keeps business datasecurity levels relatively consistent within respective industries.
Minimize Losses: Improved security, in turn, prevents breaches, which are costly to businesses. Many companies end up losing millions in sales, repair costs and legal fees, all of which can be avoided with the right preventive measures.
Increase Control: Improved security goes hand-in-hand with increased control. Prevent employee mistakes and insider theft with heightened credentialing systems while keeping an eye on outside threats.
Maintain Trust: Customers trust businesses with their information. Honor that trust with improved security systems that keep their information safe.Common IT Security Compliance Regulations.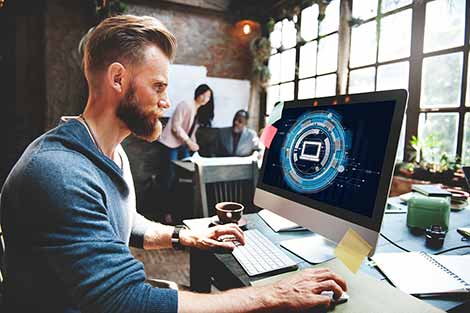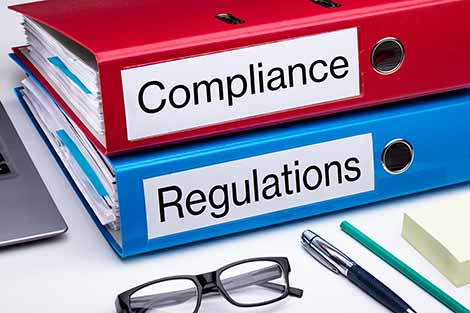 So many regulations
GDPR: The General Data Protection Regulation, or GDPR, aims to protect citizens in the European Union (EU) from data breaches. The GDPR applies to all companies processing personal data for people residing in the EU, even if that company is not physically located or based in the EU.
HIPAA: An acronym for the Health Insurance Portability and Accountability Act, this bill puts in place several regulations about healthcare patients' data security. Any companies that handle healthcare data, from hospitals and clinics to insurance companies, are required to comply with HIPAA regulations when handling this data.
Sarbanes-Oxley Act (SOX): Complying with the Sarbanes-Oxley Act involves maintaining financial records for seven years and is required for U.S. company boards, management personnel and accounting firms. The point of the regulation was to prevent another incident like the Enron scandal, which hinged on fraudulent bookkeeping.
FISMA: The Federal Information Security Management Act of 2002 treats information security as a matter of national security for federal agencies. As part of the bill, all federal agencies are required to develop data protection methods.
PCI-DSS: The Payment Card Industry Data Security Standard is a set of regulations meant to help reduce fraud, primarily through protecting customer credit card information. PCI-DSS security and compliance is required for all companies handling credit card information.
National laws and regulations: there are a number of laws, regulations and recommendations at the national level. It is often based on the above international standards. We can mention, for example, 181/2014 Coll. Cyber Security Act (ZKB), 101/2000 Sb. Personal Data Protection Act and many others. In many cases, however, it is up to the organization to implement cyber security.
Take over risk control
KPCS's security specialists are aready to share a wide experience in the IT security risk management. Much of compliance is about producing the evidence and documenting the great work the security team does. Security benefits from turning manual processes and controls into automated tasks. As part of our solution we typically helps with:
Communicate: to the people Requiremens, Details, Evidence.
Document: Controls, Evidence, Assets
Automate: Workflows, Reports, Documentation, Monitoring
Leverage IT security and compliance to gain your business advantage with ease.